Parent Support Information
School Nursing Team
The School Nursing Team works in schools and in the local community to support all children and young people with medical, emotional and educational needs. They offer confidential advice and healthcare, and guide pupils and families to the best sources of specialised support to maximise their long-term wellbeing. They also contribute to national public health campaigns, for example, immunisation programmes and sight tests. School nursing provides a universal service of advice to all school aged children with specialised support dependent on needs. They work alongside Health Visitors to provide a coordinated response to the needs of families of school aged children.
The Buckingham area school nursing team can be contacted on: 01280 826982
This is the telephone number for the School Health Nurses' Office based at Buckingham Hospital. Feel free to leave a message or speak to a member of the team who will be able to help you.
Illness
Some illnesses/infections require that your child is kept away from school for a fixed period of time. We follow the Health Protection Agency guidance on infection control in schools and other childcare settings for all illness. Children suffering from a gastrointestinal illness (diarrhoea and/or vomiting) MUST be kept off school for 48 hours after the symptoms have stopped to limit the spread of infection. Please click on the poster below for information regarding whether and for how long your child should stay off school for common childhood illnesses. If your child is absent from school, please ring the school office on the first morning of absence by 9am.
Headlice
Please click here to view the NHS headlice advice.
Buckinghamshire Speech and Language Therapy and other services
Information about Speech and Language Therapy services in the local area can be found here: http://www.oxfordhealth.nhs.uk/slt-bucks. If your child is under five, you can also speak to your Health Visitor.
Information about other services available to children including occupational therapy, health visiting, school nursing, physiotherapy and community paediatrics can be accessed here: http://www.buckshealthcare.nhs.uk/Children-and-young-people/
Buckinghamshire Family Information Service [BFIS]
The BFIS is a free service providing information, advice and publications on a wide range of issues relating to family life, including parenting support, child safety, health, finance, Special Needs, clubs and activities, childcare and training and employment. All full range of the services available are posted on their website: www.bucksfamilyinfo.org
Buckingham Family Centre
This centre is situated next to the George Grenville Academy in Chandos Road, Buckingham, and offers support services for all children under 5 years and their families in Buckingham and the surrounding areas. Services are generally free and provided for all families regardless of circumstances.
Having a child is demanding, fun, tiring, rewarding and lots of hard work and this is where Buckingham's Family Centre can help you. The centre is part of a growing network providing a wide range of services and activities for children and their families. These include play activities to help children's development and learning, health information and support for parents and childminders.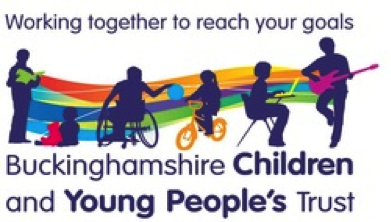 We offer many services throughout the week designed for parents-to-be, babies, terrible twos, tricky threes and fidgety fours, all of which are friendly and relaxed with the opportunity to meet new people. We also help with those everyday problems of bringing up a child; finding out what benefits you are entitled to and helping you get back into work.
If you would like more information about the centre & the services provided please contact:

Charlene Birch: Tel: 01280 821467 or 07968396996
or Buckinghamshire Family Information Service on 01296 383065