Reading and Phonics
Reading and Phonics at Maids Moreton CE School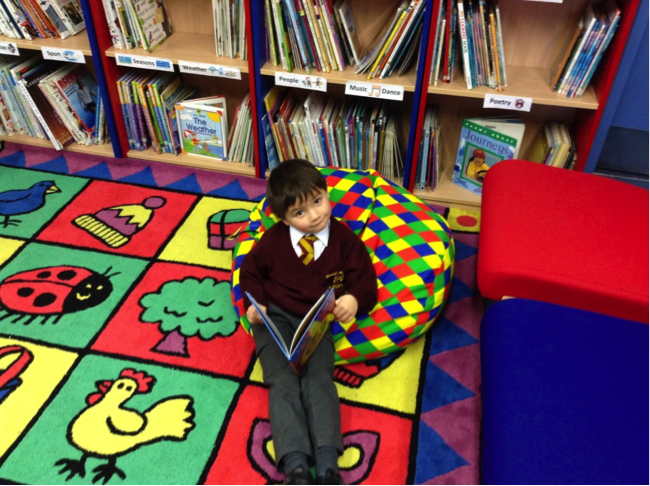 Reading is taught as a basic skill in its own right and is practised throughout all areas of the curriculum. In the early stages of reading, reading is taught as a discrete subject and is later practised and enhanced as a lifelong strategy and pleasure.
Phonics is taught using Letters and Sounds, a phonics resource published by the Department for Education and Skills in 2007. Letters and Sounds aims to build children's speaking and listening skills as well as preparing children for reading by developing their phonic knowledge and skills. It sets out a detailed and systematic programme for teaching phonics for infant aged pupils, with the aim of children becoming fluent readers by the age of seven. At Maids Moreton all children receive a daily phonics session.
In Year 1 the children have to complete the statutory Year 1 phonics screening check. This is a short, light-touch assessment to confirm whether individual children have learnt phonic decoding to an appropriate standard. It will identify the children who need extra help so they are given support by the school to improve their reading skills. Those children will then be able to retake the check in Year 2 so that we can track pupils until they are able to decode. Comprehension skills are developed alongside word recognition to enable children to read for meaning. In Year 2 children's reading comprehension is assessed through the end of Key Stage national assessments.
Children read daily in school. In Foundation and Key Stage One they read books using the phonics they have learnt as part of their discrete phonic teaching, as well as using their word recognition. In addition, teachers hear children read in groups in guided reading lessons. The group reading books are carefully matched to the children's reading ability and are designed to develop fluency, comprehension and enjoyment of books. Children read widely across different subjects.
Parents are encouraged to support reading at home and children are expected to read daily. The school has a wide range of graded colour coded reading scheme books. Continuity is ensured by the colour progression and each child works at an individual pace. Each child has an individual diary where reading is recorded and tracked and is a means of communicating development to the child, parent and teacher. Children are also encouraged to take books home from the library.
Children are given reading books to take home to share with their parents from a colour banded system. These books are selected from a range we have built up over time and cover a variety of genres including picture books, fiction, non fiction and poetry. We have drawn from many different publishers to ensure our selection is broad and caters for readers of different abilities, gender and interests within each colour band. These include Oxford Reading Tree, Rigby Star, Pearson, Lighthouse, Collins and Bug Club to name but a few.
Please see our Phonics Guide for Parents for more information about how you can support your child to develop their phonics skills at home.