School Lunches
School Lunches
Our school provides the option of a daily hot lunch to all pupils. As part of the Universal Infant Free School Meals initiative, children in EYFS, Year 1 and Year 2 are entitled to a free hot meal. Meals for children in Key Stage 2 are provided at a very competitive rate. Those children in Key Stage 2 who are eligible for Pupil Premium, are also entitled to a free hot meal. All our school meals are prepared with fresh ingredients from local suppliers and provided daily by Bourton Meadow Academy. Every day there is a meat or vegetarian option with a choice of dessert or fruit with water to drink. There is also a choice of a jacket potato with cheese and beans. The menus adhere to the School Food Standards. We offer a flexible system allowing you to opt for hot lunches, packed lunches or a mixture of the two, over the week.
Menus are sent out from the school office via Parentmail. The date and time by which meals must be ordered is indicated on the form. As the meals are prepared off site, they can only be ordered in advance and orders cannot be accepted after each marked date and time has passed. This enables the order to be placed with Bourton Meadow on time.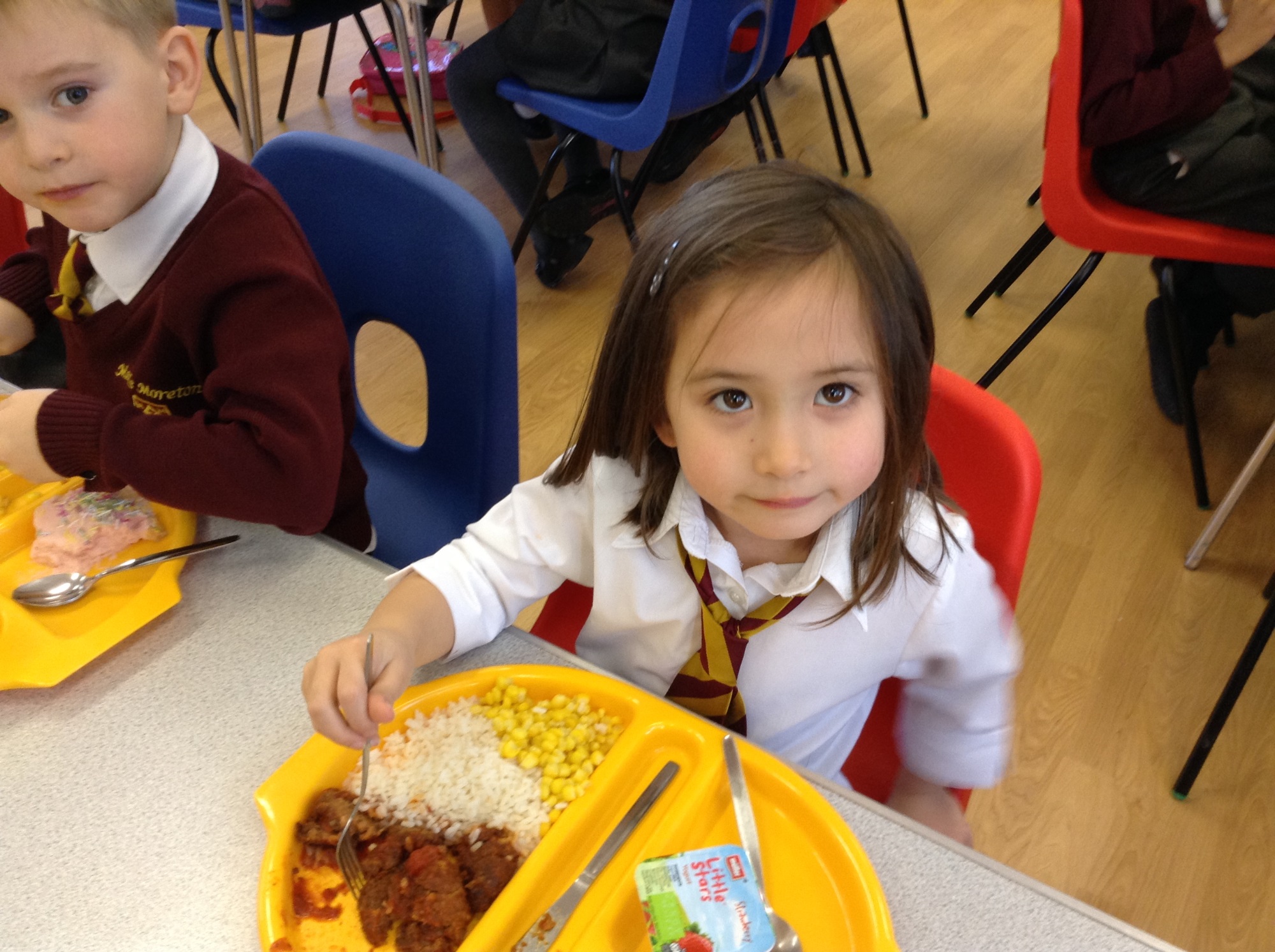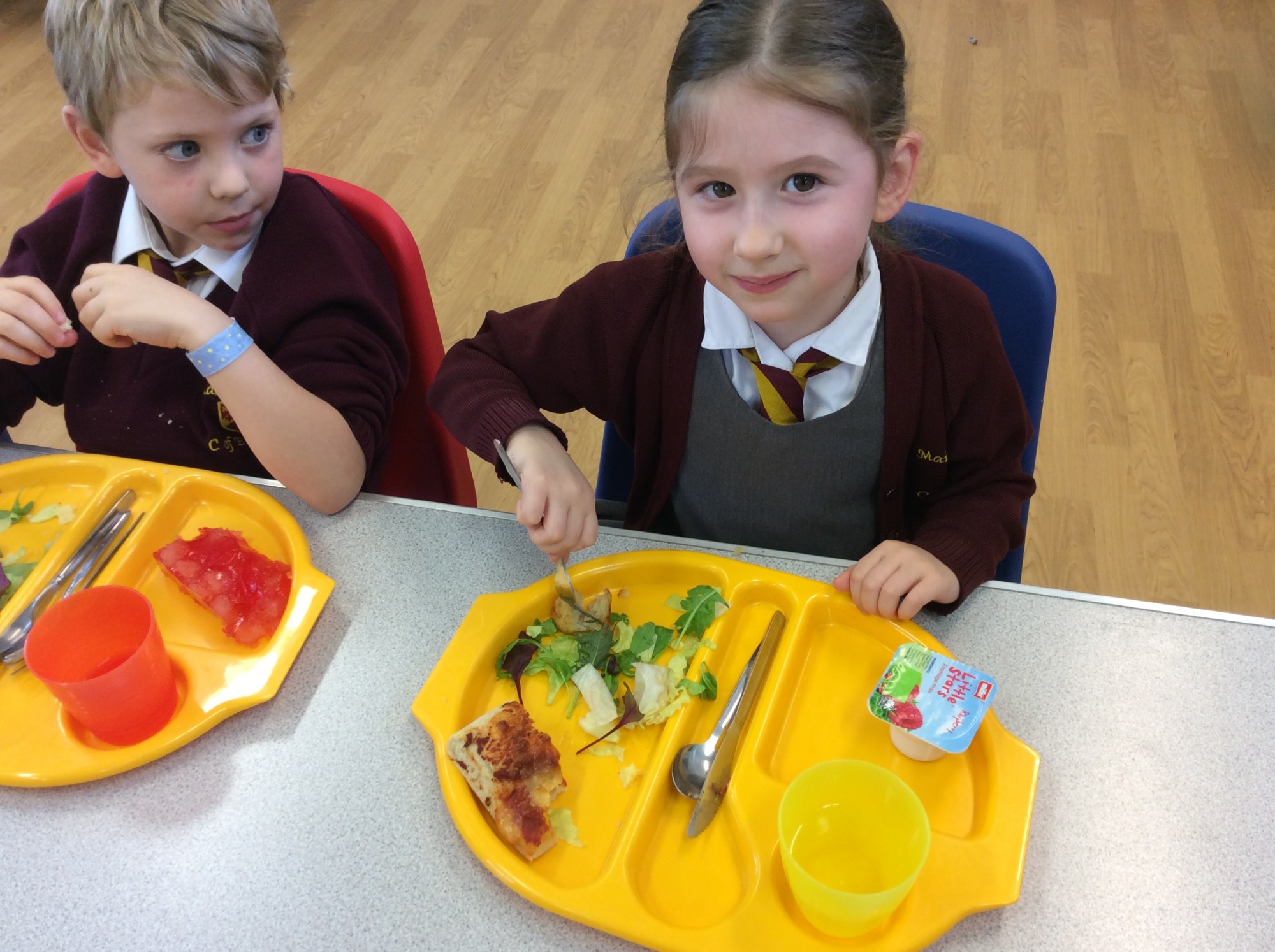 Fruit and Milk
As part of the Government "Fruit in School" initiative all children in EYFS, Year 1 and Year 2 are provided with a piece of free fruit at break time each morning. Children in Year 3 and above are encouraged to bring in a piece of fruit from home. Parents also have the option to order milk, through the Cool Milk Scheme. Children under five and are entitled to free milk and those over five can purchase milk for a small fee. Please visit www.coolmilk.com to register your child and make a payment if and when required. Children over the age of five, from low income families, may be eligible for free milk. Please enquire at the school office to register. All enquiries are treated in the strictest of confidence. Please click on the link below for the weekly menus.